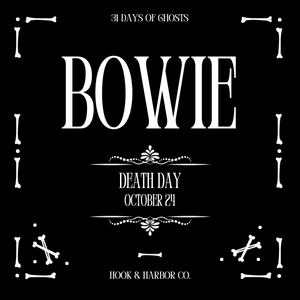 Bowie - Ghost Needlepoint Canvas
Each day we will be revealing a new ghost as part of our 31 Days of Ghosts during October 2023! So check back each day to find out more about each of our ghost friends. 
These canvases will only be available to purchase until the end of the month. 
18 mesh
Design measures about 2.5 x 4 inches